Understanding the current real estate market of the city where you are looking to move to or sell your home can be essential in choosing the right time to move. That's especially the case when finding the best balance between available homes to choose from and reasonable prices. The Manhattan luxury real estate market has seen significant
fluctuations
over the past two years. As residents rapidly move out of and back into the city, they must understand in which direction these trends shift. Trends like
outdoor living in New York City
, for example. That way, when you move, you will know what to expect when buying or selling a luxury home during a particular season. Working with
Monica Novo
, one of New York's top luxury real estate agents, is a helpful first step toward making the most strategic decisions possible!
Increase in available homes

The spring and summer of 2020 saw a rapid increase in the number of Manhattan homes actively listed on the market. Many residents sought to leave the city's congestion for less populated areas. Meanwhile, families and individuals that had planned to move to New York during that time put their plans on hold.
Although many of these moves were initially intended to be temporary, many residents stayed out of the city for longer than they had planned, keeping the number of available homes higher than average. Newcomers to the city and residents looking for a new neighborhood could do so with significantly less competition during that time. Still, once households began to flock back to the city, the available units quickly dropped below average. The winter of 2021–2022 saw some of Manhattan's lowest availability in years, which had a wide range of effects on asking and sale prices.
As of early summer, the most significant flooding of Manhattan's housing market appears to have passed, and the average number of available homes is beginning to rise. While this is good news for buyers, sellers may no longer be able to rely on the conditions that worked out incredibly well in their favor that were common throughout much of the winter.
Increase in asking prices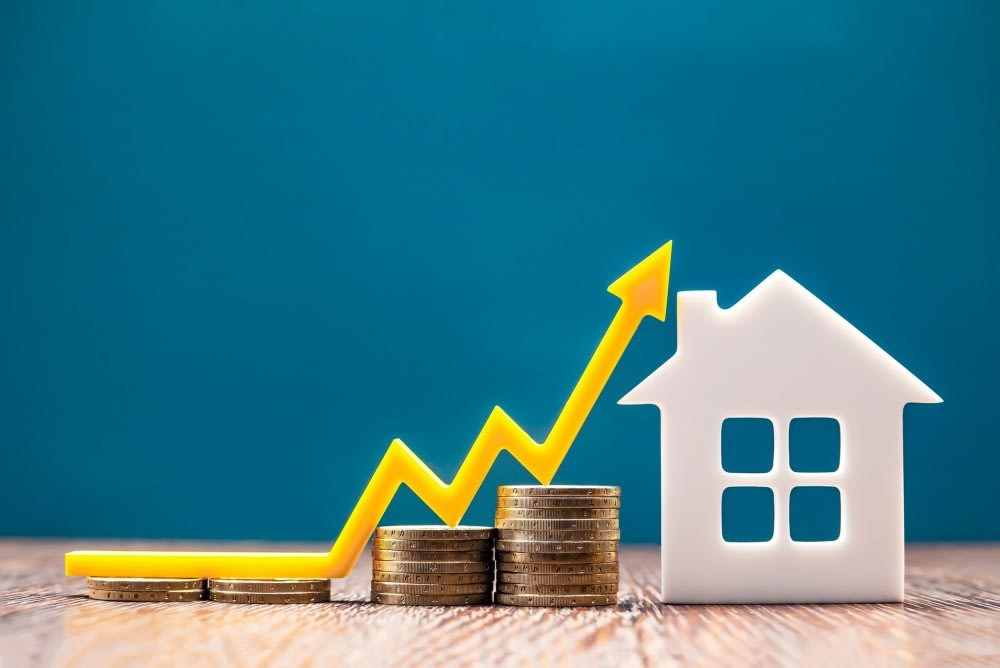 Photo courtesy of Shutterstock
Asking prices continued to increase in Manhattan. Even as the demand for homes has decreased, the first quarter of 2022 saw increases in asking prices that placed the average asking price throughout the borough well over $1 million.
Many luxury homes have a much higher asking price than that average. This significant asking price increase is more closely linked to inflation than to the actual supply of available homes. And it's projected to continue in the near future. However, it does not necessarily mean sellers are getting these asking prices.
Decrease in offers above asking price

Because fewer homes were available than usual over the past winter, many buyers had a more difficult time finding a home that met their needs. This relatively low supply created more competition for the available homes. It was common for buyers to submit offers above asking prices to gain an edge over others interested in the same house.
That strategy worked well, but its value is tapering. The availability of homes is beginning to stabilize. Some buyers may still be able to take advantage of putting in high offers in specific high-demand neighborhoods, especially if they are searching for their dream luxury home and do not want to let an option that is a good fit for them get away from them. Still, most buyers no longer need to go into the process with the expectation of having to do this as they may have in recent months.
This also means that sellers can no longer count on receiving offers above their asking prices, which may be an essential point to consider when determining how much to list their homes for to sell them with a strong return on investment within their desired amount of time. Sellers should consider how buyers are likely to respond to their asking prices before listing their homes on the market. That strategy can increase their likelihood of getting close to what they are hoping for, mainly because final sale prices tend to more frequently be below asking price than above asking price at this time.
Decrease in sale-to-list price ratio

Although asking prices are steadily increasing, the average prices that Manhattan homes are being sold for have not yet caught up with this trend. Buyers are making offers below sellers' asking prices. Simultaneously, there is a more significant difference between sellers' desired prices and what their homes sell for.
Most sellers received close to or more than their asking prices in January 2022, but many buyers find this is no longer the case. Sale-to-list price ratios are dropping, which means that the average seller is receiving a slightly smaller percentage of their asking price than earlier this year. January's median sale-to-list price ratio indicated that most closings were approximately 98.7 percent of the asking prices of those homes. This percentage dropped to 90.9 percent in February and continues to fall.
This means that more buyers are finding success negotiating the final cost of their homes than at the beginning of the year. While this is good news for buyers, sellers should consider potential negotiation when determining how to price their homes to increase the likelihood that they will still be able to earn a strong return on investment.
Slight decline in contracts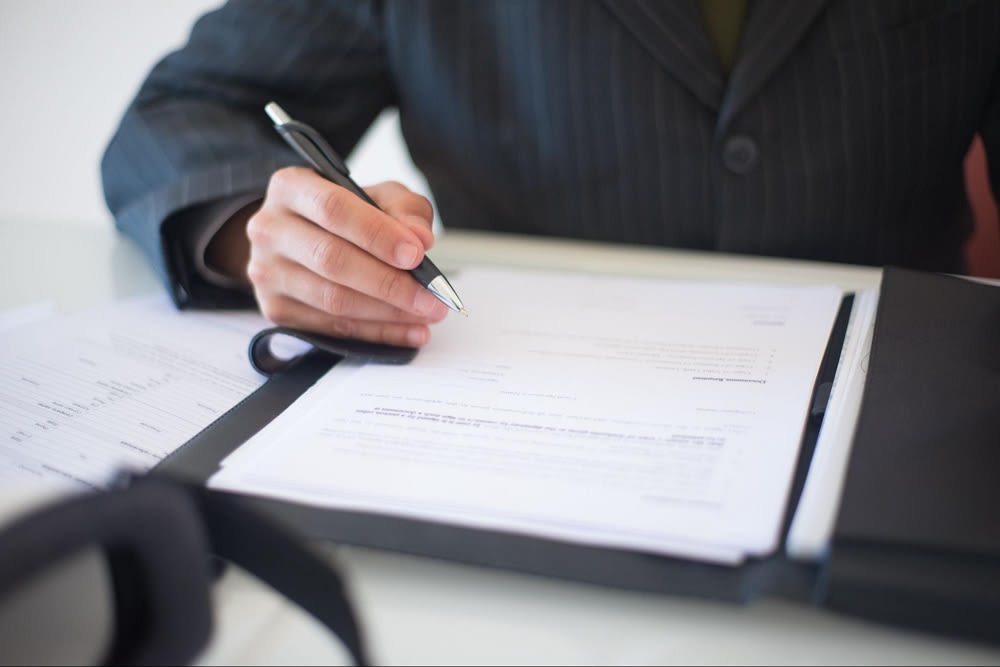 Today, more homes are selling than during the past two years, but these contracts are decreasing. Slightly fewer Manhattan homes were sold in April than in March, which is the opposite of how these months typically trend. Because April and May tend to be the top-selling months most years, especially in New York, this slight downward shift during the city's busiest season likely indicates that the overall market is beginning to return to more typical sales.
Increased interest in renovated homes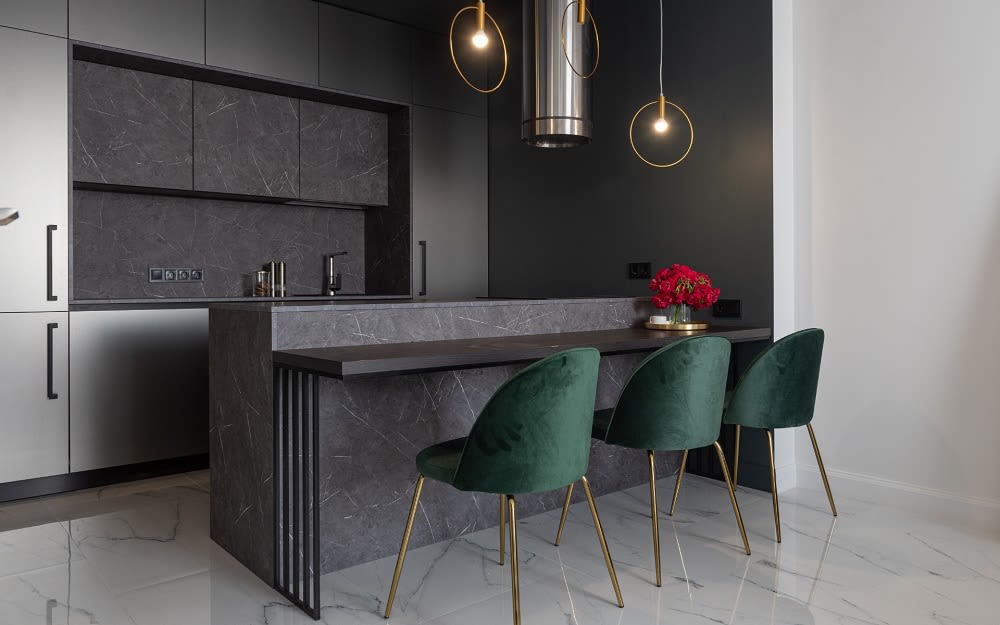 Renovating your home before listing it on the market has always been a strong strategy for attracting more potential buyers, especially in 2022. Many Manhattan residents are interested in relatively frequent home renovations that keep up with and even set modern trends, especially those who prioritize living in luxury buildings in the city's most upscale neighborhoods. Because many of New York's exclusive neighborhoods are comprised chiefly of older buildings, frequent renovations are prioritized more than in many other parts of the country. Complications of the past two years have meant that fewer recently renovated homes have been available than usual, and buyers are beginning to prioritize searching for homes that incorporate modern trends and
amenities
again.
Many planned construction projects were put on hold during much of 2020 and the first half of 2021. Shortages have impacted the construction industry as the demand for renovation projects has increased. Labor shortages meant many homeowners had to wait longer than expected to have renovations done, frequently lengthened the estimated timelines of many projects, and increased labor costs. Supply chain issues led to material shortages and higher material costs. These problems are being resolved, so now's the time to make renovations you may have been putting off.
Navigating the fluctuations of the Manhattan real estate market can be complicated, especially over the past two years. Fortunately, you do not have to attempt to keep up with rapidly changing trends and understand what they mean for you on your own. Partnering with
Monica Novo
, one of Manhattan's top luxury real estate agents, is an essential step in getting the most out of everything New York's wide selection of luxury homes can offer you and your family.
Call Monica for help with understanding the rapidly changing conditions of the local real estate market. Her team digs deeper into specific features you may prefer in certain neighborhoods.
We have worked with newcomers to the East Coast and those looking to move to a new neighborhood. We are also here to simplify the process if you are looking to sell your Manhattan luxury home. Contact Monica Novo today to learn more about the benefits of choosing our team. We will get you a step ahead on all your Manhattan luxury real estate needs — or to start the process of moving out of the borough!

*Header photo courtesy of 215 East 19th St. Unit 7B