Selling your home can be a lengthy process, and knowing which steps need to be taken care of before you even list your home on the market and which can wait until you are closer to moving out is a must when it comes to staying organized.
Monica Novo
is a Manhattan real estate agent who specializes in helping sellers navigate the intricacies of their market. She knows what buyers expect in the upscale neighborhoods of New York City, the Hamptons, and Miami. By working with her, you can ensure that your home is in the best possible condition before your potential buyers see it to create the best first impression. Here are the seven most important things before listing your home on the market!
Deep clean your home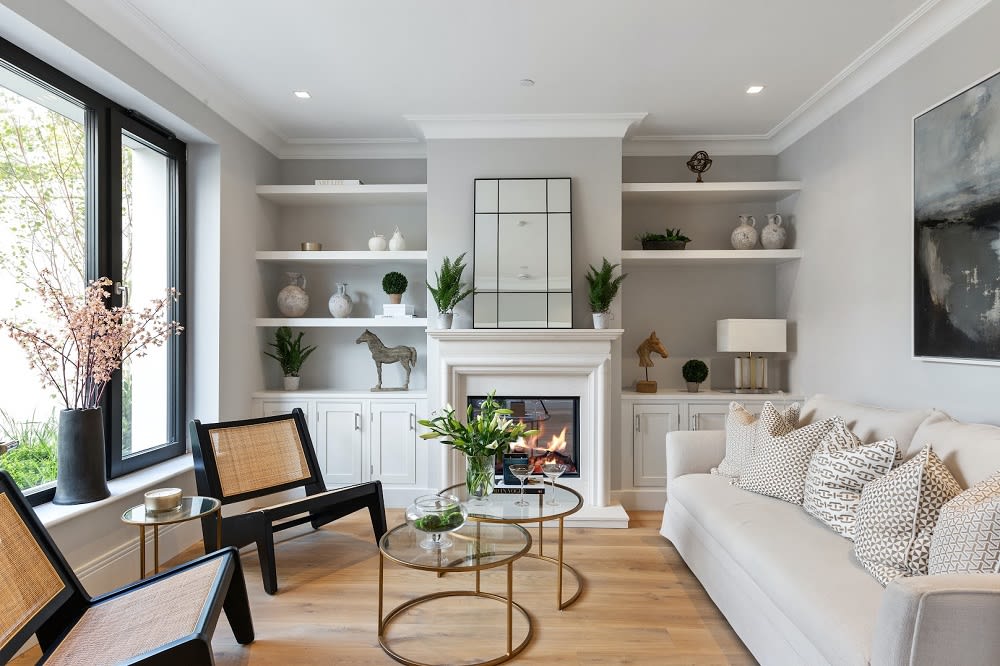 Although you will need to tidy up frequently and clean surfaces to
prepare your Manhattan townhouse
or house for open houses and showings, thoroughly deep cleaning your home before listing it on the market is essential. It ensures it is ready to create the best possible first impression. This should include everything from mopping floors and wiping down walls to dusting the tops of ceiling fans, underneath furniture, and in other crevices and hard-to-reach areas, you usually do not bother with. Now is also the time to start deciding what you plan to donate instead of bringing it to your new home with you so that you have more space to keep as many necessary items as possible out of sight.
Even if you do not mind a reasonable amount of dust and grime in spaces you rarely use or even see, your potential buyers expect your home to be as spotless as possible. They will want to see everything to ensure there are no hidden problems. You may barely notice the untidiness that you have grown accustomed to. Still, it is important to remember that buyers are in the process of searching for a home that will require a minimal amount of work on their part before they can move in. They may be more likely to move on if it is evident that choosing your home will require them to deep clean it themselves.
Make any needed repairs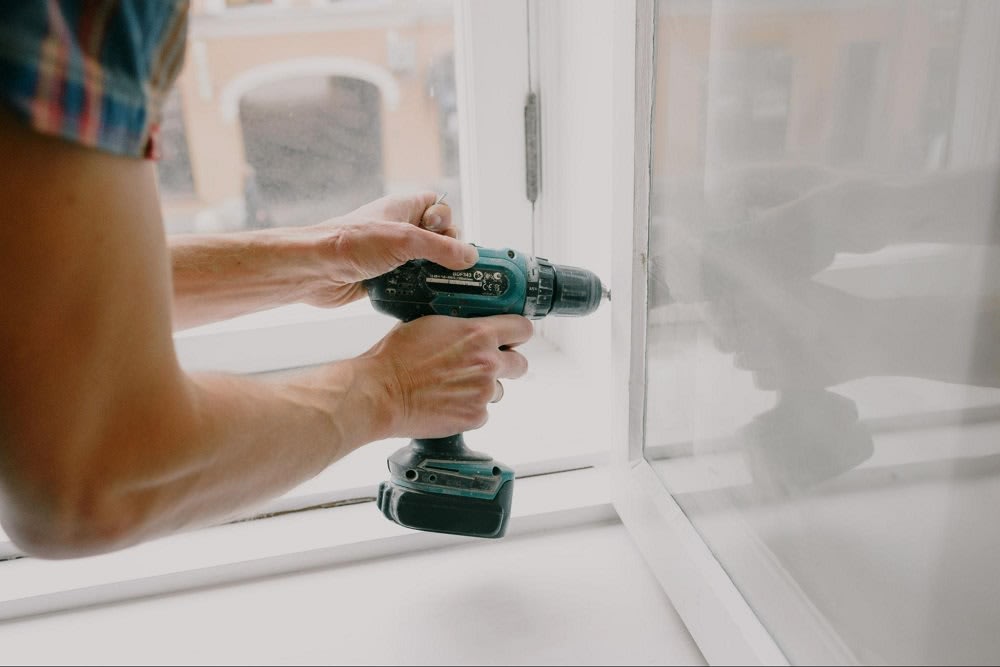 Similarly, your potential buyers are looking for a home in good condition, not one that will require them to make dozens of repairs or
condo upgrades to increase ROI
. Take the time to review your home and list any functional or cosmetic problems with your floors, walls, electricity, fixtures, appliances, roof, and other areas. Make these repairs before listing your home to ensure potential buyers can tour a house that looks and functions its best. Some of the most common
repairs
to consider making before listing your home on the market include:
Fixing leaky faucets

Fixing any other problems with your sinks, toilet, or bathtub

Replacing broken or unattractive handles, doorknobs, and other fixtures

Having your HVAC system cleaned

Adjusting windows that do not open and close properly

Replacing screens with holes in them

Filling in gaps in your drywall

Touching up minor paint imperfections if your walls do not need a completely new coat of paint
Boost your home's curb appeal

Successfully selling your home requires considering more than the home itself, especially in nicer neighborhoods. Although your potential buyers will focus primarily on the condition of your home, residents moving to an upscale area are expected to keep the entire street looking nice. Make sure the exterior of your home and even your yard (if you have one) look their best before making it available for tours. This gives your potential buyers the best first impression of your home and its potential to match the beautiful property they have in mind.
Simple adjustments to the aesthetic appearance of your home and yard generally do not require much time or money. Still, they can be enough to make the difference if a potential buyer is deciding between your home and a similar one that has not been as well taken care of.
The specific adjustments your home needs depend on its current condition and the features you would like to highlight. You may decide to replace chipped fences, old door frames, old window frames, worn-out doorknobs, rusty mailboxes, and other fixtures. Mow your lawn, plant flowers, and set out a welcome mat to give your potential buyers the best possible first impression of your home before they even get inside.
Repaint walls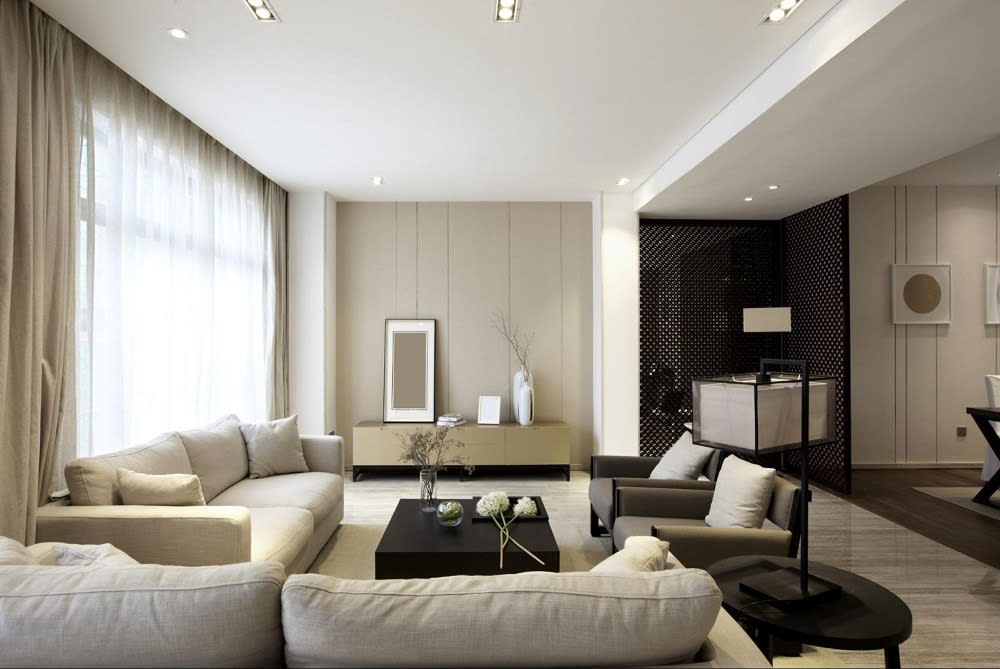 Photo courtesy of Shutterstock
A fresh coat of paint can improve the mood of any room, and this project can be a relatively easy way to boost the appearance of your entire home. Covering dirty, peeling, or otherwise unattractive areas is always a good idea before allowing your potential buyers to take a close look at them. Painting over any unusual colors or patterns can be a helpful way to make your buyer feel at home. Although these small details may not always show up in photos when you list your home, you may not have time to complete this project between the time your listing goes live and your first potential buyer's visit to your home. You also do not want to inconvenience potential buyers with wet paint when they are touring your home, so make sure your walls have plenty of time to dry.
Although one of the benefits of owning your own home is being able to do whatever you want with your walls, your buyer is unlikely to appreciate anything excessively bright, dark, or otherwise loud and difficult to match to their decor. Wallpaper covered with massive flowers, children's pink bedroom walls, and even your dark blue living room can be potential turnoffs to buyers. Replace most wall colors with light, neutral paint for a much more versatile backdrop. This way, your buyer can implement any color schemes and decorating plans they have in mind.
Remove personal items

Likewise, the goal of showing your home is to help potential buyers picture themselves living there, not to remind them that you still live there. Even though it may feel too early to start the packing process, it can be a good idea to take down family photos and other decorations that are uniquely you. While many of your more basic items that would work well for a broader range of people can stay where they are, for the time being, you do not want to inadvertently make it more difficult for potential buyers to see your home as their own.
Although your buyer is not buying your items, with the possible exception of specific fixtures and appliances, their first impression of your home should be something they can work with. Bold or unusual items may become a distraction if your potential buyer does not like them, which may impact their overall impression of the home and subconsciously nudge them toward continuing to search for one they like better. To avoid these misconceptions, take the time to make sure your home conveys a neutral appearance before you even list it on the market.
Keep your home clean

If you plan to continue living in your home throughout the sale process, it is essential to remember that you and your family are no longer the only people who will see it regularly. Although it can be easy to let things get messy once professional photos of your home are taken and posted, your potential buyers expect to see the same tidiness and cleanliness of these photos when they enter your home. A house that looks much less neat than expected may cause them to wonder if other important information was misrepresented, and significant dirtiness may make them lose interest in your home altogether.
You may not always have as much notice as you would like before a visit from a potential buyer, so keeping it as clean as possible is a must. Last-minute tours are standard, especially if a potential buyer is particularly interested in your home and wants to gain an edge over any competition they may have. Their schedule takes precedence over yours. For this reason, keeping your space free of grime and clutter is essential to ensure it is always ready for visitors.
Choose the right real estate agent
Many of these steps can feel overwhelming. Choose the best possible real estate agent to ensure the rest of the process goes as smoothly as possible. Getting your home ready to list is rarely a quick project. If you partner with
Monica Novo
and her team as soon as you decide to sell your home, that radically simplifies the process.
Our expertise can help you more successfully navigate every step of the home selling process, including getting your home ready to list on the market, the actual sale process, and tying up final loose ends before moving out. If you are looking to purchase a new home within one of our service areas while you are selling your current home, working with one real estate agent for both processes can make your life significantly easier.