While renovating or upgrading a condo can be more complicated than a house, it still has the same effects. Not only will it make your investment worthwhile, but it will also boost the overall sales value and help your unit perform better as an investment in the long run.


If you're interested in knowing which condo upgrades come with the biggest ROI, keep reading!
Focus on your kitchen
The room for renovations and upgrades that can boost your ROI and overall condo value is the kitchen. The kitchen is a goldmine for upgrades that will help increase your ROI, and there are a variety of ways to renovate or upgrade your kitchen to do so.
One common area of focus in the kitchen is countertops. Going granite is a minor kitchen upgrade that can bump your condo to the top of the list with buyers while also boosting the overall value of the condo. While it won't set you back a lot of money, it's obvious enough that possible buyers will notice it immediately. Granite is a timeless design for kitchens — it doesn't quite go out of style, and it pretty much always looks good. It's one of the surefire ways to catch potential buyers' attention and the type of renovation that doesn't need a lot of handiwork to complete. If you are savvy enough with construction, you can do it yourself. Granite countertops provide an instant lift to your kitchen, taking out what was once dull and leaving something shining and gleaming in its wake.
Another way to boost value and ROI with your kitchen is by refreshing or upgrading appliances. Selling a condo usually involves competing in a market full of new builds, and upgrading your current appliances is an investment that can significantly influence your asking price and make buyers happy. Favorable upgrades include matte black features with connectivity from appliance to appliance. Stainless steel comes with risk, as it has become less popular in recent years. Classic upgrades, especially in terms of color, tend to be less risky and reduce the chance of alienating buyers.
Mismatched appliances are one of the biggest turn-offs for buyers. If your condo features mismatched appliances, attempt to either upgrade or renovate the kitchen or contact the manufacturers to replace the panels to give your kitchen an upgraded style without the cost.
While it may seem inconsequential, redoing your cabinets to match your countertops looks better from a buyer's perspective and can also be a selling point in the photos for your listing. This cohesive style is an easy and relatively cost-effective way to ensure that your condo's value rises.
Upgrade your bathrooms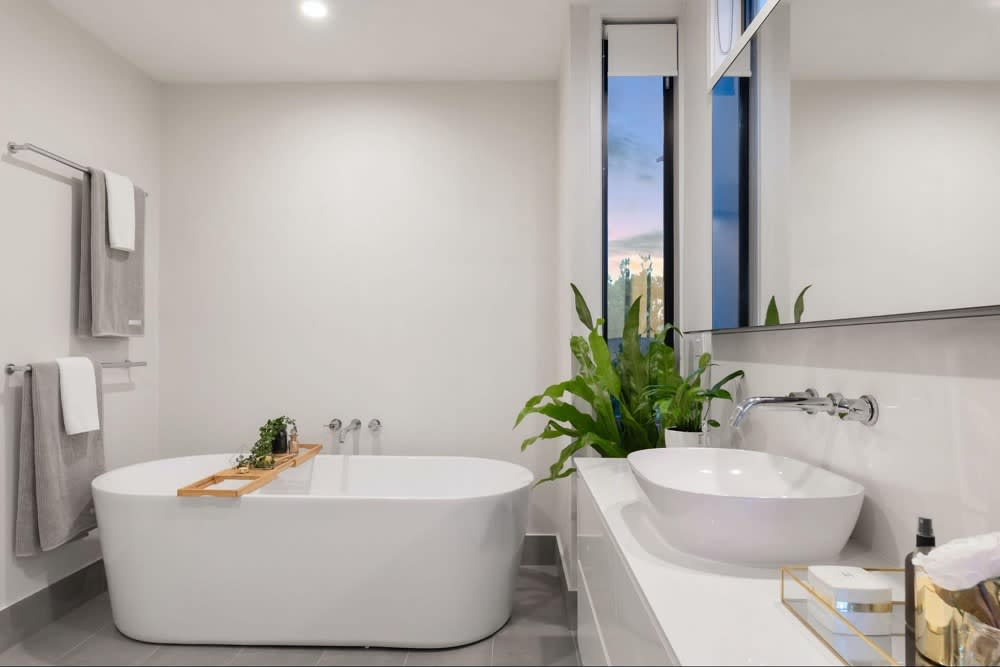 While your kitchen may be the most important room to upgrade and renovate, the bathroom is a close second. Bathrooms can go from ordinary and bland to exceptional with just a couple of tweaks.
Given the number of appliances located in the bathroom, there are plenty of ways to improve your ROI here. If you don't have a walk-in shower, adding one is an excellent way to increase your condo's value and is more favorable to buyers. Upgrade and swap out outdated faucets and showerheads. If you can afford to do so, get a rainfall showerhead or something high-pressure, as these are what buyers prefer. Change the cabinets and their hardware for easy updates. Do things like adding a shower rack or a towel rack. If you have the budget for it and there's enough space, you can opt for an in-home spa or sauna to elevate the comfort of your bathroom. Something as small as changing the lighting or the paint in your bathroom could help boost your ROI.
If you have more than one bathroom in your condo and there is enough room, consider upgrading your half bathroom into a full one by adding a walk-in shower or a luxury bathtub.
Add extra space

The more space, the better. Condos, even the most luxurious ones, can be perceived as being cramped, so make as much space as possible.

Storage can be tricky to navigate when you have limited space, but some solutions can provide a bit extra space. One major thing a buyer looks for when completing a walk-through is if their belongings can fit in the space, so every bit of additional storage counts.

An empty room can draw attention to the lack of space, which applies to all extra rooms, floor plans, closets, and cabinet space. If you want to adapt to the area and make it look bigger for potential buyers, rearrange your furniture and belongings in a way that makes it look bigger than it is. With closets, for example, investing in attractive dividers or organizers can easily make your condo look bigger than it is. If your unit lacks closet space and you can make a renovation, do so.

Any additional room counts — whether it's cabinet space or drawer space. Invest in as many upgrades and renovations as you can that will make your condo appear more extensive to the eye. Something as simple as adding shelves or an additional cabinet or wardrobe can make a world of difference.
Don't forget flooring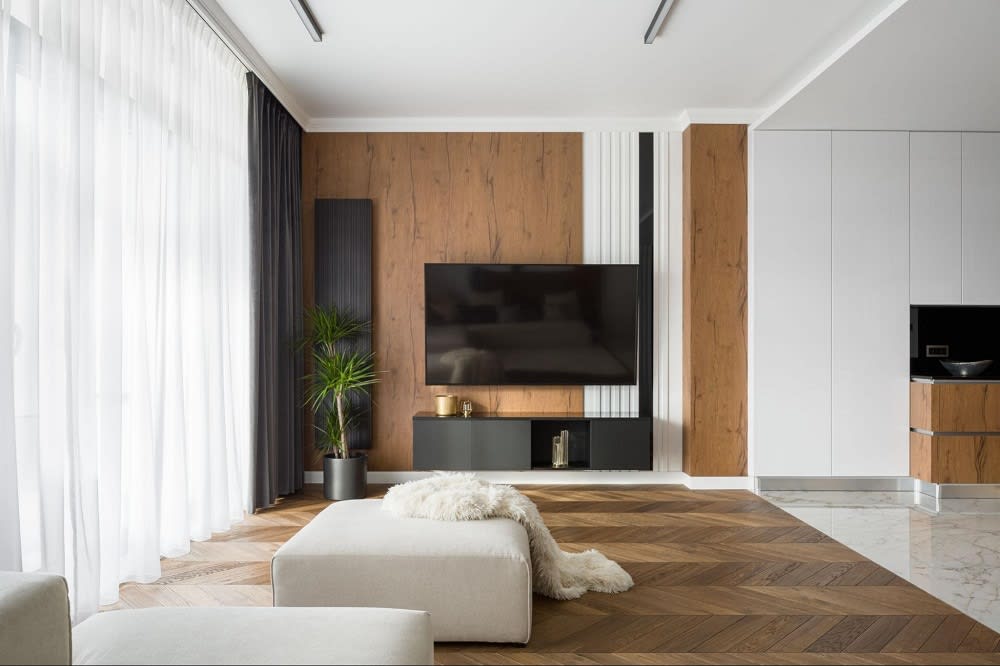 Flooring isn't the most significant upgrade for your condo, but it can't hurt if you have it in your budget. Hardwood is the most popular. Carpets are somewhat of a dying trend, so swap it for a beautiful and rich dark maple hardwood floor if you have carpeting. The most popular hardwood floors are oak, maple, ash, and cherry, so there's a variety of wood options. Choose whatever looks the most cohesive with your walls and staging furniture. Maybe add a pop of color, like a rug in the middle of the floor, to accent the furniture or paint job.
Hardwood flooring can quickly transform an empty condo unit into a home. Hardwood floors are easier to keep clean. Carpets need steaming, allergens and other contamination can stick, and stains are harder to get out of a white plush carpet than they are to get off of a darker hardwood floor. But with hardwood, you can vacuum quite easily, use a Swiffer or even mop, and it'll be as good as new.
Want to know more about Brooklyn condos?
If you are interested in houses for sale in Brooklyn or other Brooklyn real estate, contact
The NOVO Team
for more information!