As the Manhattan real estate market begins picking up, many who own condos or townhouses in the metro are considering selling so they can trade up to a home that better fits their lifestyle or downsize to accommodate for kids who have left home or to accommodate their desire to have a second home in a different part of the country.

If you are planning to join those who are listing houses for sale in Manhattan this fall or winter, it's important to prepare it properly for the market so you can appeal to your ideal buyer and get what you need out of the home sale.

Here are some tips that will help you prepare your metro townhouse for listing.

Price it competitively

In a market that has changed considerably in the past six months, it can be difficult to figure out how to price houses for sale in Manhattan. Price it too high and you risk driving prospective buyers to competing homes. Price too low and you will leave money on the table that you could have put toward your next home.

So what's the solution? In most cases, the best way to arrive at a competitive price for your home is to work with an experienced Manhattan real estate market who can do a comparative market analysis. This is a process that looks at what similar homes in the area have recently sold for and prices your home accordingly. An agent who specializes in luxury properties will also be able to understand the selling points of your property and make sure your selling price reflects them.

Declutter and depersonalize

If you've lived in your home for many years, you've made it your own. This means hanging artwork that is unique to your tastes, featuring family photos or diplomas on the walls, and choosing paint colors and décor that makes you feel comfortable and at peace with your surroundings.

Unfortunately, not all those who are shopping for houses for sale in Manhattan will share your same tastes or interests. To ensure you appeal to your target market, remove as much clutter and personal belongings as possible and place them in a storage unit. This will help buyers visualize themselves living in and loving your home should they make an offer. Read more about our home staging tips that can help impress potential buyers.

Have it deep cleaned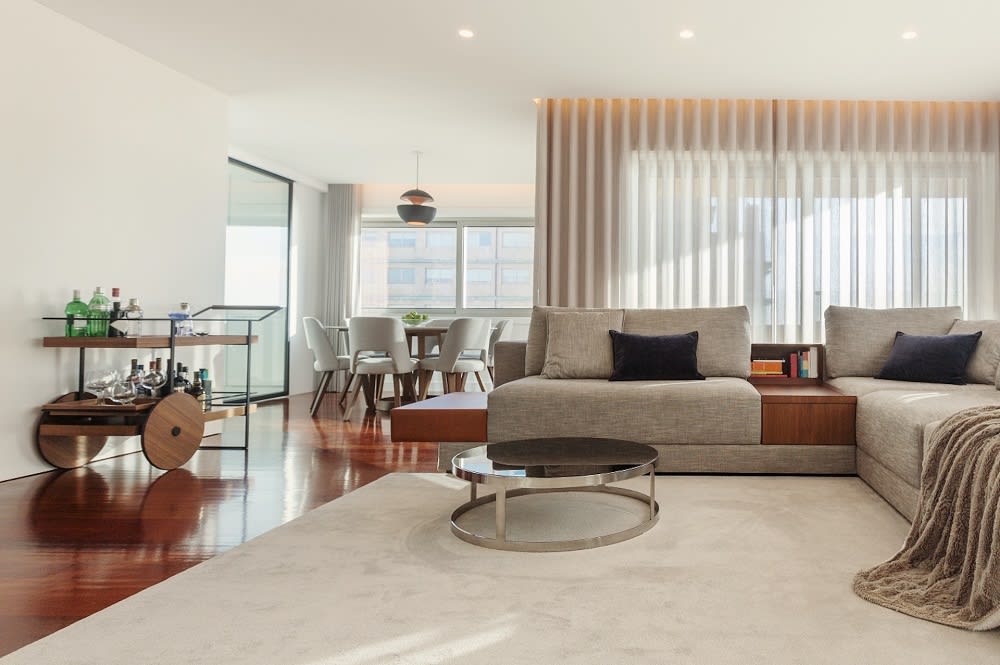 No matter how well you've kept up on housework, the cleanliness of your townhouse needs to be taken to the next level before you can list it. The best way to accomplish this is to have a professional company that specializes in preparing houses for sale in Manhattan for the market. A pro will have the equipment, supplies, and knowledge to ensure each square inch of your home is sparkling clean and ready for visitors.

Maximize light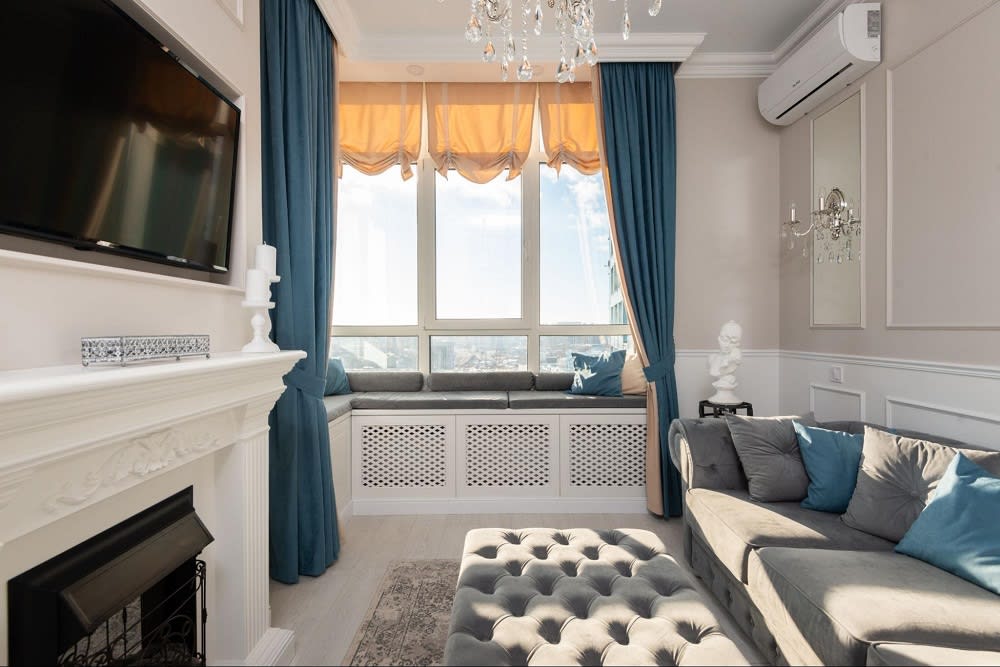 Houses for sale in Manhattan that are full of light are more welcoming and appear larger than their darker counterparts. To maximize natural light, remove heavy draperies or shades and replace them with sheer versions or leave coverings off altogether. In rooms that don't have much natural light, add some floor or desk lamps and ask your Manhattan real estate agent to turn them on prior to showings.

Play up unique qualities or selling points

Many townhouses in Manhattan have unique qualities or selling points that set them apart from the competition. Do yours have fantastic views of the skyline? Historic roots? Upscale amenities like a wine cellar, theatre room, or multiple fireplaces?

Make sure you communicate to your Manhattan real estate agent the qualities of your home that you think will be most appealing to prospective buyers. Your agent can then make sure they are detailed in the listing and in any marketing they develop to sell your home.

Have it professionally staged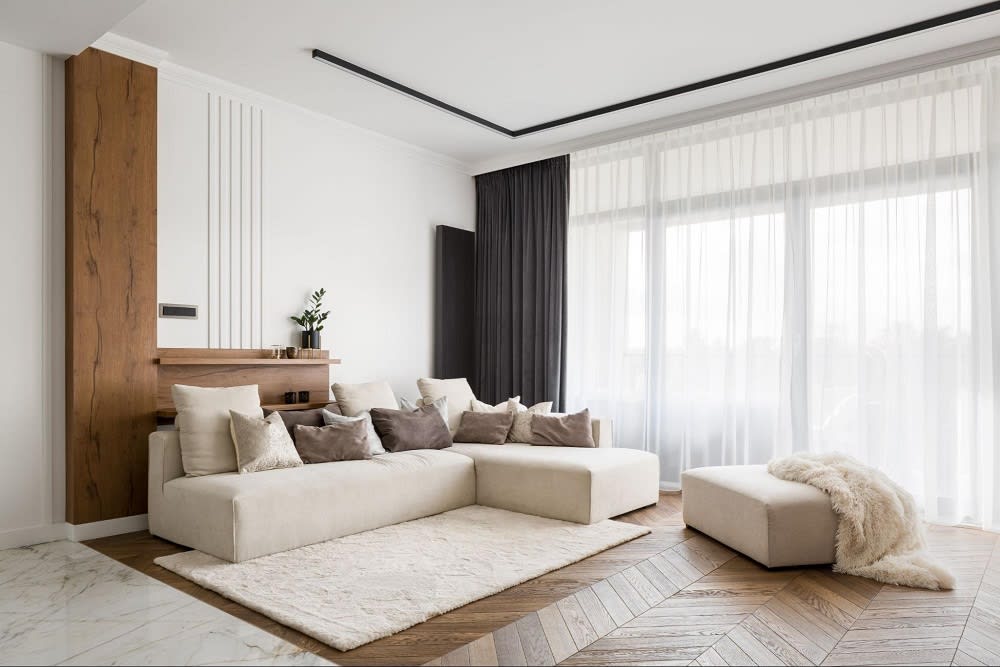 Having your home professionally staged can help it sell for up to 17% more than if you did not have staging done. A professional stager will come into your townhome and rearrange, remove or add furniture and décor to make your home as appealing as possible. They will also ensure that each room in your townhouse has a designated purpose that is clear to prospective buyers.

Focus on curb appeal

Unlike Manhattan condos and co-ops, townhomes have the benefit of some outdoor space that you can maximize to help your home sell for more. Houses for sale in Manhattan that have stoops, front porches, and/or front or back yards are appealing to those who want more privacy and room to relax or entertain outdoors when the weather is nice.

Play up your curb appeal by ensuring drive and walkways are free of cracks or other visible damage and consider repairing or replacing your front door. You can also add some colorful potted plants or flowers to your front area, tidy up any lawn areas you may have, and hang a seasonal wreath on the front door.

Decide if you can offer some perks

If buyers of houses for sale in Manhattan are wavering between your property and another listing, you can sometimes push them in your direction by offering some unique perks. For example, maybe you have a grand piano or custom furniture set that won't fit in your next home (or that you just don't want to move) and you can throw that in with the winning offer. If you can sweeten the deal without reducing the selling cost, you have a win-win situation.


Ready to take the next step and list your Manhattan townhouse for sale? The most important piece of advice for sellers is to partner with a Manhattan real estate agent who is experienced in selling luxury property. An experienced agent such as Monica Novo will take the work — and stress — off your shoulders and ensure your selling process goes as smoothly as possible.