Selling a home is already a stressful process, and staging your own home can feel like a big extra step. However, staging your home has value — in fact,
77%
of buyers' agents say that it's easier for buyers to imagine a staged home as their own. Staged homes also
sell faster
, which is a definite bonus. With this in mind, the NOVO Team has gathered these six
things to do before listing your home
and ways to impress home buyers with your home staging.
1. Increase your home's curb appeal
The first thing buyers see when viewing a house is the home's exterior, and their impression can affect the way they view the rest of the house. Make sure buyers have no cause for complaint by completing
tasks
like mowing the lawn or raking the yard, trimming trees and bushes, weeding, as well as washing or sweeping the walkways and driveway. Also, power wash the sides of your house to help them look sparkling and new.
Buyers enter through the front doorway, so showing this area a little TLC can impact a buyer's perspective on the home too. Consider doing
things
like cleaning the knobs and hinges on the front door, cleaning the door itself, and repainting the door if it's looking old. Also, make sure the area is clean of dust and cobwebs, and replace your old doormat with a new one for an extra touch. These steps will help you sell quickly so you can find your new place to live in Brooklyn homes or Manhattan houses.
2. Declutter and clean the inside of your home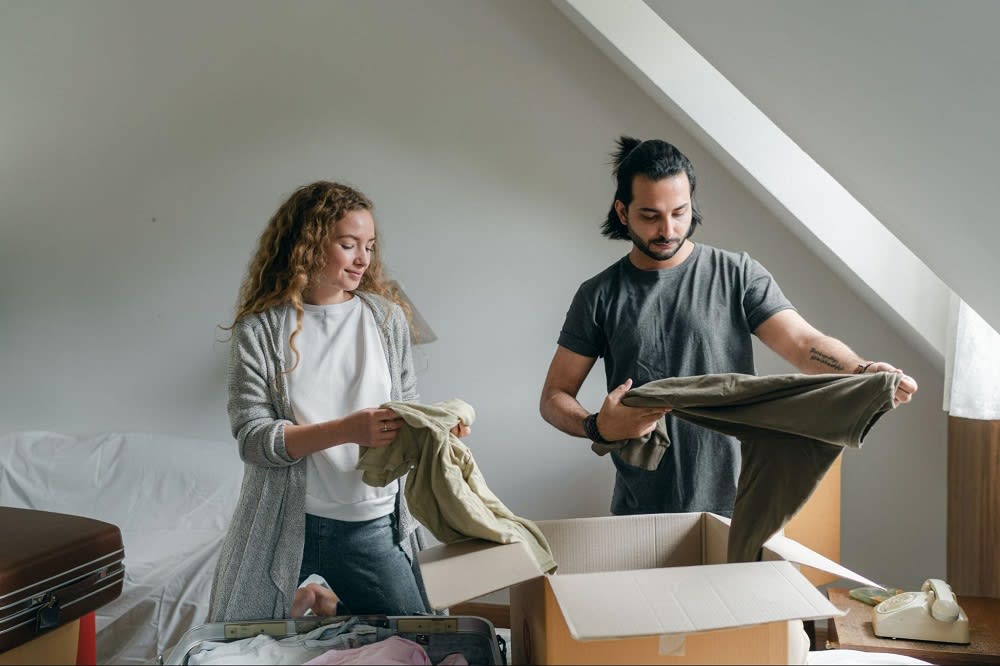 Photo courtesy Pexels
The next way the Novo Team suggests staging your home to appeal to buyers is to declutter and clean. To
declutter
, sort through items you haven't used in a while and don't see yourself using in the future, like old clothes and shoes, unused kitchen appliances, or other décor and items filling your closets. This also means clearing away small items you use every day, like cups or magazines on kitchen counters, and toiletries (besides hand soap) in bathrooms.
Once the space is decluttered, you can begin to clean. There's nothing a home buyer likes less than a dirty home, which can
indicate
that the seller may not have taken good care of the rest of the house. To clean,
begin
by mopping and sweeping floors, vacuum and shampoo stains out of your rugs, and organize the belongings you have in closets and cabinets. Also, be sure to dust from top to bottom. Take special care to clean areas that would look especially bad if dirty, like bathrooms.
3. Rent a storage unit for the items you aren't using
It can be tempting to store away items in closets, cabinets, or your garage, but piles of boxes aren't going to appeal to buyers and can make the room look smaller. Make sure your home looks as big and roomy as possible by renting out a
storage unit
to keep your closets clear.
Too much furniture, as well as furniture that disrupts the natural flow of a room, can be another problem people face when staging their homes. You may need to remove and store away furniture to help a room look more open and spacious.
4. Remove personal items from the home
It can be difficult to remove your personality from your home, but not doing so can have negative effects on the buyer. A buyer walks into your home with the
intention of imagining
how their own life might fit into the space. Removing personal items helps
attract
as many potential buyers as possible, which ultimately is better for selling your home.
To depersonalize your home, pack away
personal items
like family photos, knickknacks, and religious symbols. This also means storing away any unique pieces of furniture that you adore but a buyer might not, and painting over bright colors or busy patterns.
5. Focus on staging these areas of your home first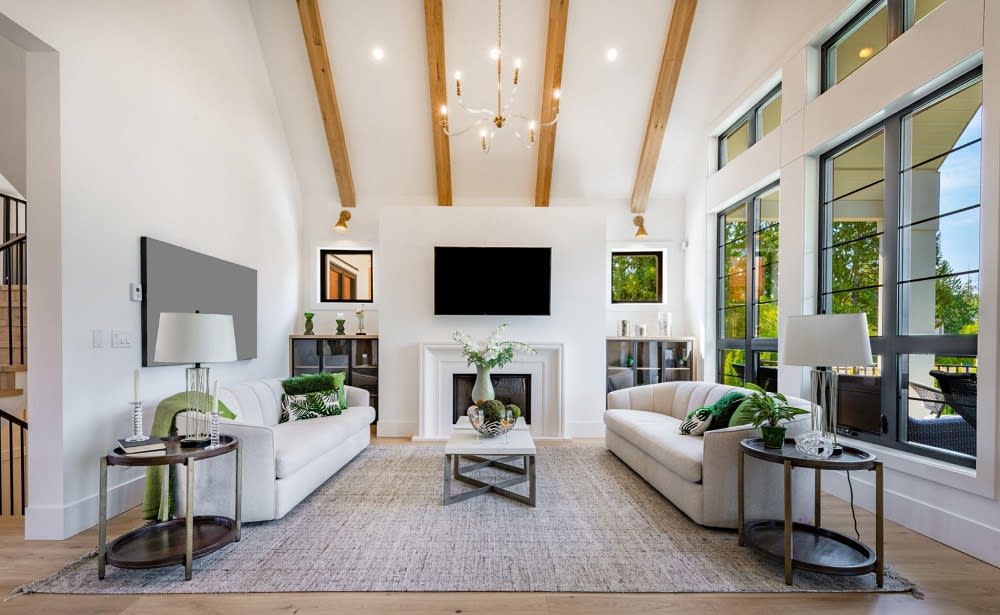 Photo courtesy of Shutterstock
If staging a whole house seems impossible to you, try focusing on areas that buyers find the most important: the kitchen, living room, and master bedroom/bathroom. As these areas buyers will likely use the most, it's important to take special care that they are clean and the furniture is well laid out.
Stylizing your home
is key to making a great first impression.
Other areas to consider staging are
rooms that are tricky
or odd. Whether a small side room or a uniquely shaped living room, if you take the time to stage it, you'll help buyers envision what to use the space for. The space will become another asset of the house rather than a future puzzle to solve.
6. Have plenty of natural and artificial lighting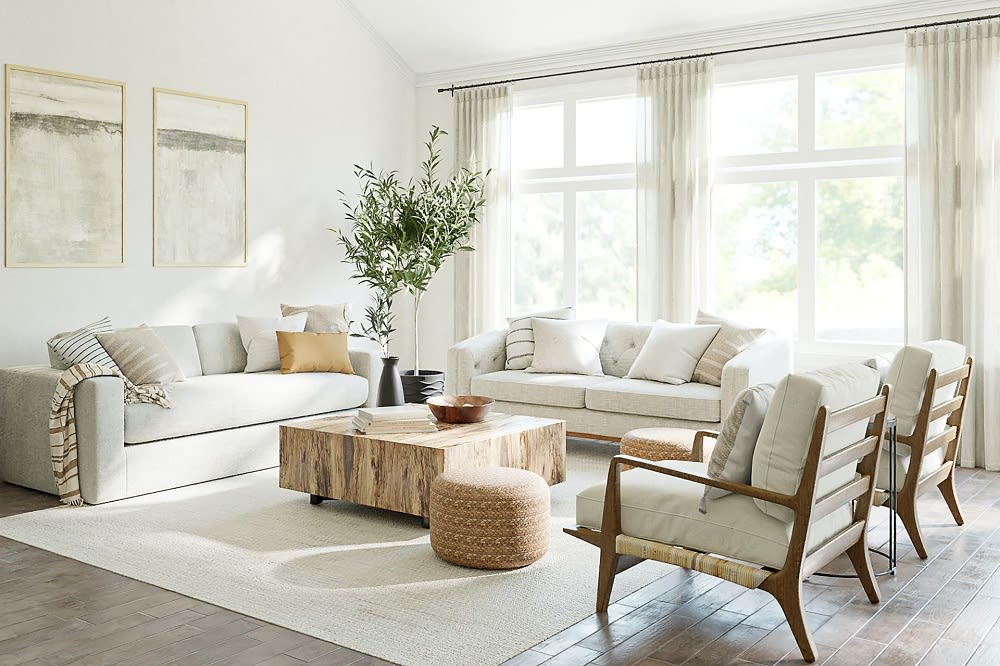 Photo courtesy of Unsplash
With this final step, you'll be ready to sell and begin your own search for Brooklyn homes or Manhattan houses. Make sure you allow plenty of
natural light
into a home by washing your windows, opening blinds, and pulling back or completely removing curtains and drapes. Buyers like bright rooms, so making sure sunlight gets through is essential.
Also
enhance
the artificial lighting in your home by replacing old lampshades and dusting bulbs and fixtures. If a bulb is broken or going dim, make sure to replace it. To maintain a consistent look throughout your home, use the same wattage and color bulb in every room.
Stage your home with the NOVO Team's pointers
With these six staging tips, you're well on your way to impressing any buyer who walks through your front door. When a buyer falls in love with your home, you can begin your search for Brooklyn homes and Manhattan houses. To find the perfect place, contact
The Novo Team
to be guided through the process by their New York real estate experts.