When it comes to Brooklyn homes, first impressions are essential. From the attractive exterior to the elegant interior, no part of the property should be overlooked as far as style and design. By paying careful attention to the design and layout of the outside and inside of your home and making the necessary adjustments, you'll cultivate a property that's stylish and eye-catching. Whether you plan to live in your home for years to come or sell it, a well-designed home will elevate your life. As Brooklyn real estate is extremely competitive, one has to invest more in their home to attract potential buyers and get it to sell for a good price.

Stylizing your home means you'll have to strike the right balance between design, functionality, and comfortability. A combination of upgrades, small renovations, and interior design adjustments can enhance your space and turn it into your dream home. Homeowners are getting more creative than ever with their Brooklyn homes, and now is the ideal time to invest in your own home upgrades as well. With this in mind, let's explore a few key ways you can stylize your home and create an interior you'd love living in.
Open up for natural light

Open space and an abundance of natural light can make any space more attractive. When a home fills with natural light, a soft glow enhances the interior color scheme and design elements and makes your home feel more spacious. Large windows and even skylights help fill a home with light and make it look its best.

If your home is feeling a little dark, it might be time to upgrade the windows. Ceiling to floor windows or sliding doors are perfect for adding natural light, especially if the unit is complete with its own balcony. Additionally, homes with expansive windows should maximize their natural light by avoiding heavy draperies and shades. Blocking the light defeats the purpose of your windows, so leaving them uncovered or adding sheer curtains is a necessary adjustment.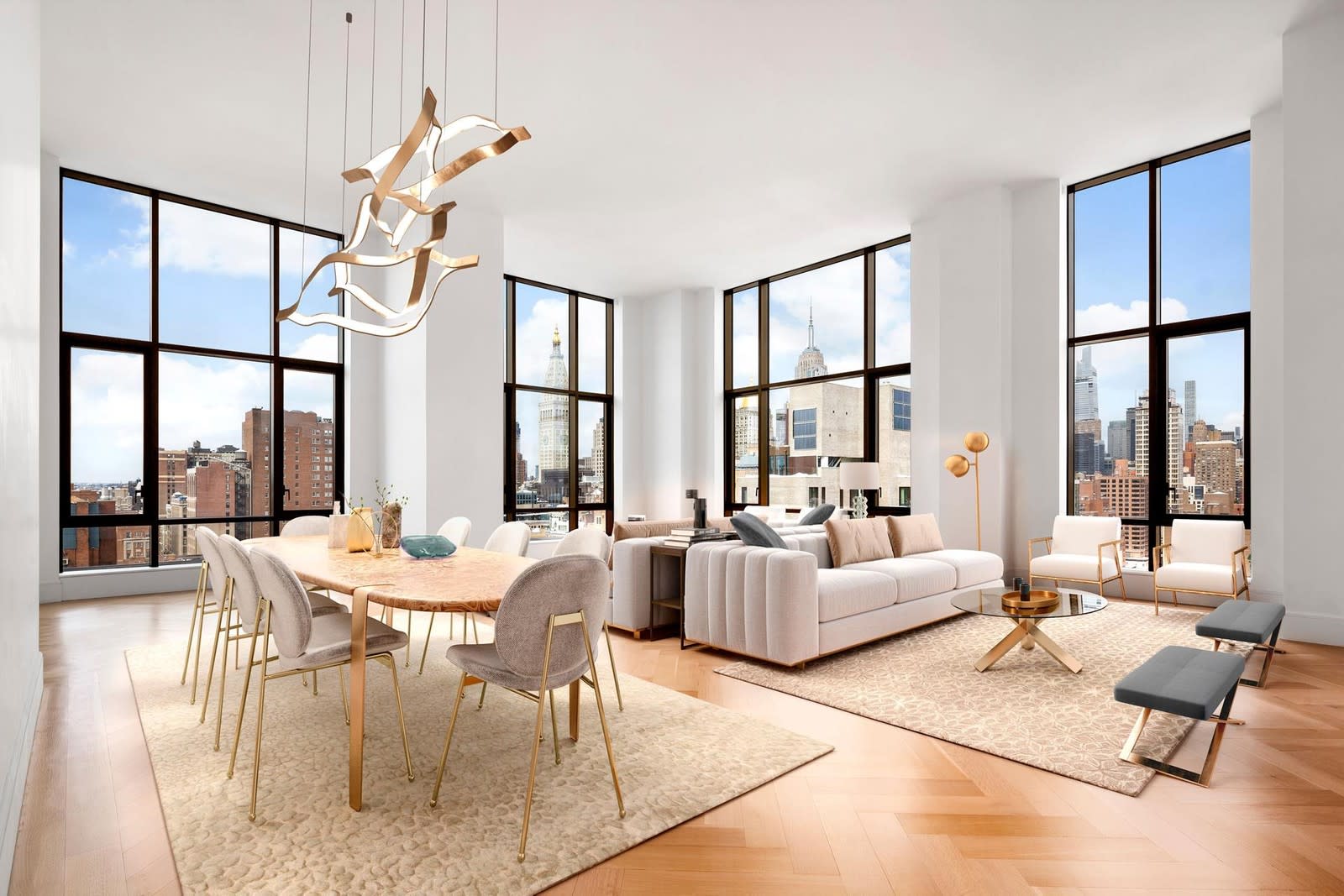 Choose a neutral color scheme
Some design elements are classic and timeless, and homes that use a neutral color scheme are well-poised to embrace them. Choosing complementary
neutral tones for walls
, floors, and even furniture elevates the look of any home – making it appear more put together and chic – and increases its range of appeal.
For a timeless look, neutral tiles or wood floors are solid choices. Keep in mind statement walls – or walls painted a bold or jewel-toned color – are phasing out of style. A return to more natural toned palettes will keep your home ahead of the curb and looking stylish.
Art elevates
Rooms without art are rooms wasted. Open wall space is always an opportunity to stylize your home and personalize its design with art. Whether you want to embrace the popular
"gallery wall" trend
or invest in local art to display, adding pieces to the walls instantly improves the interior and adds a touch of class.
For walls in larger rooms, oversized canvases sit well and help open up the space. Gallery walls look fantastic along a staircase or displayed in a smaller hallway. When you add art to your home, it's always worth investing in high-quality framing. Be sure the frames you choose not only match the artwork but complement the color scheme of your residence as well.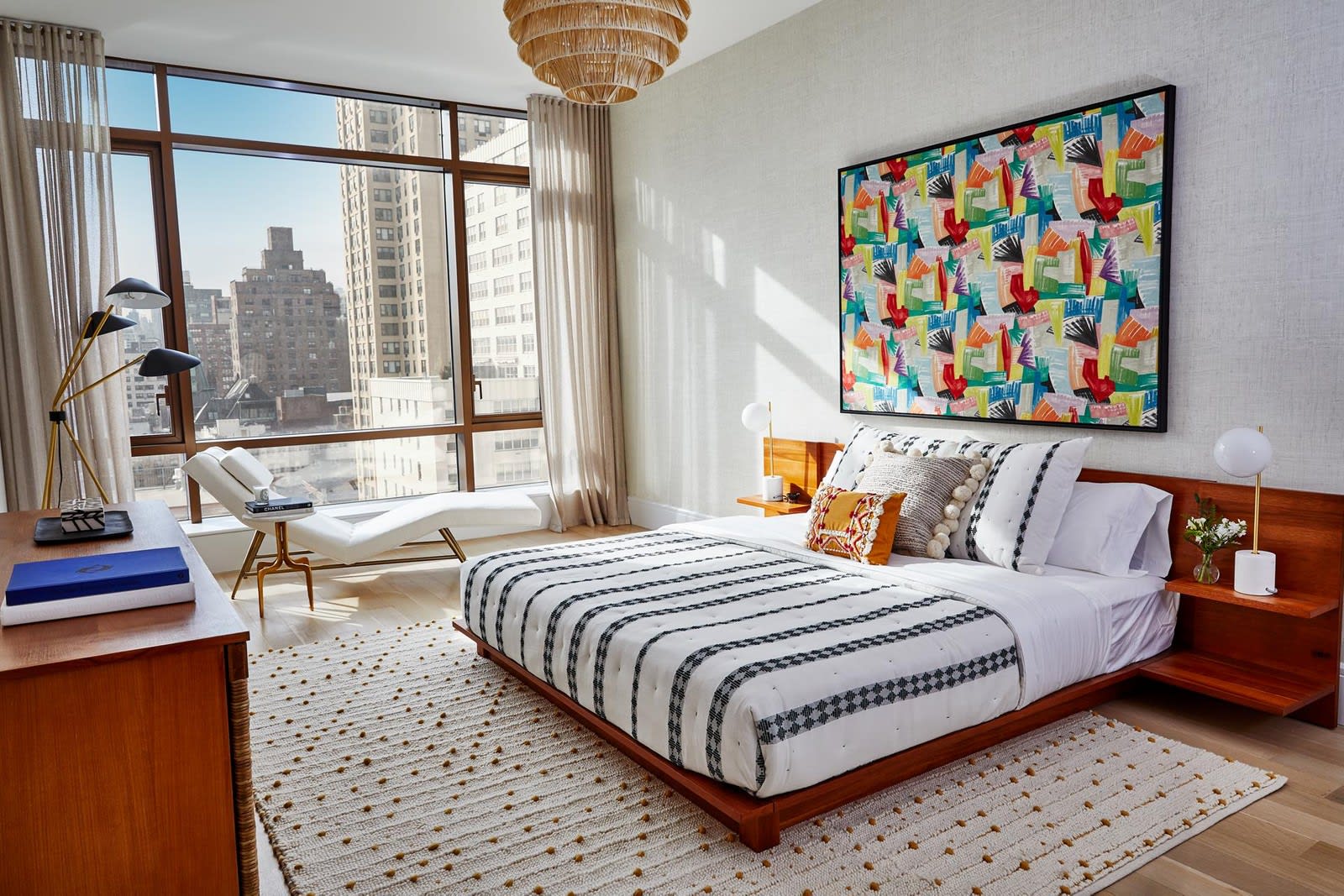 Artifacts and natural elements are also strategic approaches to creatively stylize your home. Historical pieces displayed around the house make for interesting conversation pieces. Whether you want to showcase ancient fossils or Victorian art, any piece with history adds a touch of elegance and refinery to your home. Additionally, incorporating plants and rustic wood elements can make the space feel more cozy and personalized and are elements that are becoming increasingly popular as well.
Light up your space
While natural light is an important design element, this doesn't mean artificial light doesn't matter. On the contrary,
light fixtures and their locations
can significantly impact the entire look and feel.
There's no place for harsh artificial light in Brooklyn real estate, so you'll want to choose fixtures that carefully complement the design of your interior. For your home's best look yet, try "layering" light sources throughout. For example, in the same room, add a floor lamp, table lamps, and a form of overhead light. Lights placed at different heights in this way create visual interest and bring a room together. If you have high ceilings, a statement piece like an antique chandelier or bold pendant can give your home extra aesthetic appeal and will certainly impress potential buyers farther down the road.
Go with the flow

A room that flows properly is a well-designed space. When stylizing your home, pay attention to its layout and how your furniture fits into it. Keep doorways, entryways, and walking areas clear, so there's always a path from one area of your home to the next. Arrange your rooms so aesthetically unappealing necessities like the cables for television and lamps are out of sight. Group your furniture in a natural way, like adding end tables near chairs and sofas. When you carefully approach how your home is laid out, you'll be cultivating an inviting space that's intentional with its design and allows for a quality residential experience.

When you stylize your home, you create a haven for you and your family to enjoy for years to come. Creatively designed homes are true works of art and a part of why the city is known internationally for its residential real estate.
Looking for Brooklyn real estate?
The Brooklyn real estate market can be challenging to navigate, and it can be difficult to get an offer accepted on your dream home, but working with a knowledgable local agent can improve the process immensely. If you are interested in Brooklyn real estate and want to make one of these homes your own,
The Novo Team
can guide you every step of the way.