The real estate market in Manhattan is different than most anywhere else. In Manhattan, when you buy an apartment, it is either a condo or a co-op. Either can be a good investment, but you do want to make sure you understand the difference. If you want to purchase a home that is not an apartment, you will likely be looking at a townhouse. What makes a townhouse different from other homeownership opportunities? Read on to understand the differences between townhouses, condos, and co-ops in Manhattan.

Manhattan condos and co-ops may look the same on the outside, and both are run by a board of directors. The board maintains all building records and can prove there are no potential issues with the space. Both will have a doorman and a superintendent on staff. They may also have other amenities, such as a gym, children's play area, a landscaped terrace, and so forth. But there are key contrasts that make a big difference on your investment.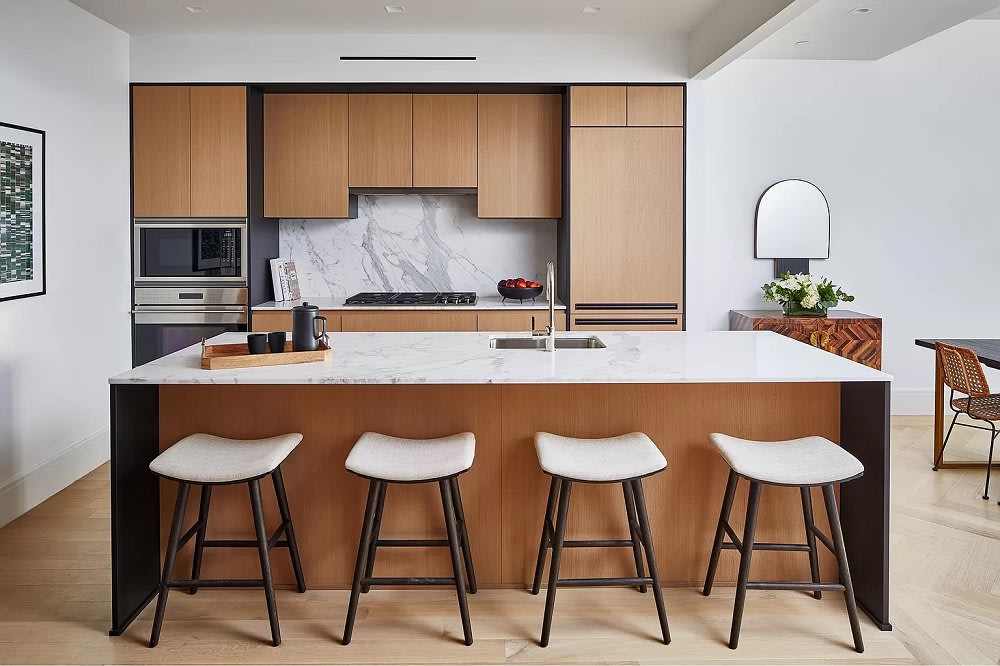 Manhattan condos

When you buy a condo, the apartment, and maybe some of the common areas like storage or parking, belong to you. You have ownership of the property. There is no land involved, but you own the space of your apartment in the building. When you close on a condo, you receive a deed to the property. Like with any home purchase, if you have the credit and financial stamina to meet the terms of the purchase agreement, you cannot be denied by the board of directors who oversees the building. The board of directors can exercise a "first right of refusal" and purchase the unit under the same terms as the buyer, but this is a costly option that is hardly ever used to reject a buyer.

Co-ops in Manhattan

When you buy a co-op, you are not purchasing property — you are purchasing shares in the corporation that is your building. It helps to remember that co-op is short for co-operative organization. The size of your share is equivalent to the size of your apartment. Translation: the bigger your apartment, the bigger your share in the corporation. When you close on a co-op, you are given a Proprietary Lease, giving you stock in the property as a whole. Because you are, in a sense, joining the corporation that is your building, there is an approval process. The application process includes an interview with the board of directors. It can be a long process, and the board can reject a buyer for little to no reason. So, make sure you understand what the board is looking for and follow the approval process correctly.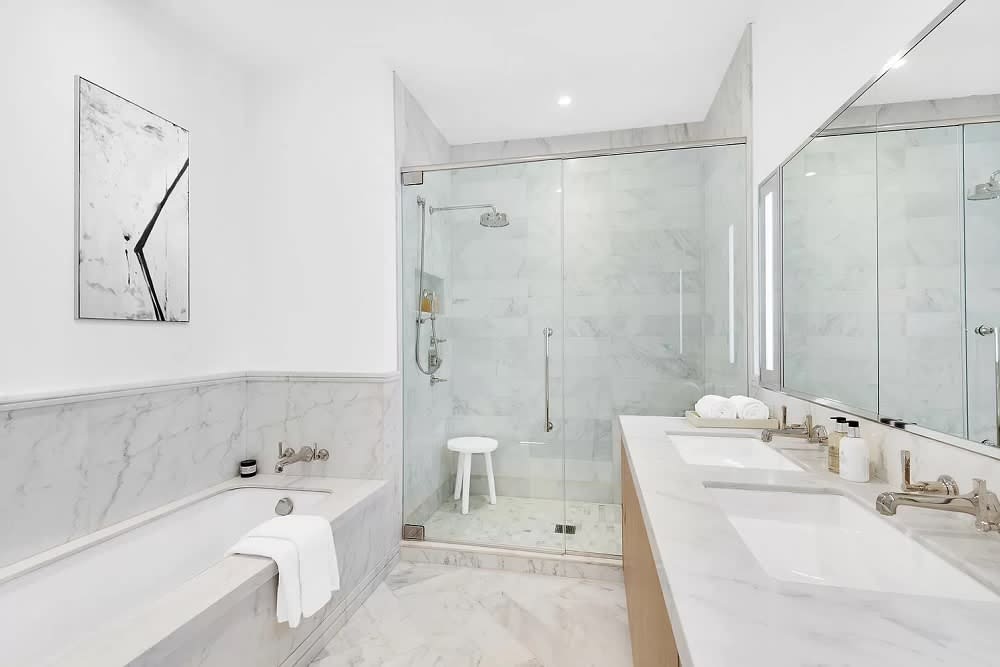 Manhattan townhouses

Townhouses are typically multi-story structures that are connected to several other similar units. Like a Manhattan condo, you will own the property and receive a Deed when you purchase a townhouse. The primary difference between a condo and a townhouse is the townhouse includes the land lot the unit is on. Because townhouses are a singular unit, including a potential backyard and porch, it offers the most privacy compared to condos and co-ops in Manhattan. It also offers the most autonomy because there is no board involvement to answer to. The only potential downside to a townhouse is you will want to have an inspection done before closing. Specifically, you will want to examine any "party" walls — those that you will be sharing with the property next door. Also, make sure you understand which property owner is responsible for any major repairs to the party wall. All other repairs and upgrades of the unit will be your responsibility, just like when owning a private home.

The inventory

Most townhouses were built in the early 19th and 20th centuries, so inventory is limited. Townhouses are typically between 16 and 20 feet wide. Anything larger than 20 feet wide is rare and referred to as a "trophy" townhouse or even a mansion. They are the "unicorns" of Manhattan real estate. Because condos were not popular in Manhattan until the '70s, they are typically newer and more modern than co-ops. Manhattan condos also tend to be located in newer neighborhoods or newly developed areas because land in Manhattan is limited. There are about 75% more co-ops in Manhattan available at any given time.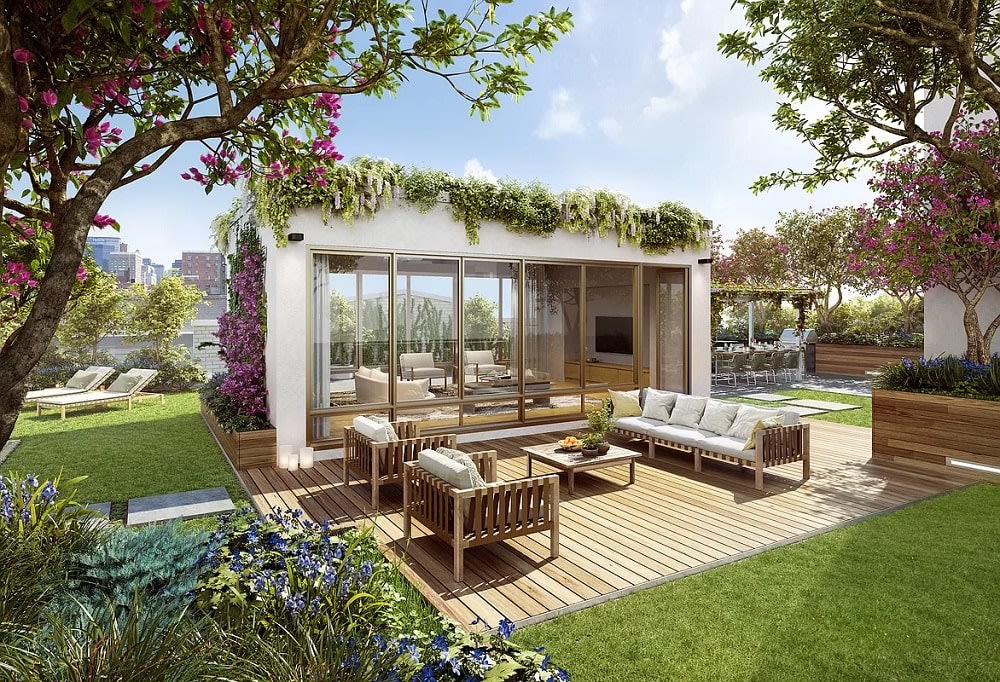 Price differences

Condos are typically a larger investment than a co-op and require closing costs. Condos tend to have a smaller down payment, around 10%. Co-ops usually require a down payment ranging from 20%-50% of the purchase price. Financial requirements for co-ops in Manhattan are often more stringent than those for Manhattan condos. On the plus side, there is less turnover and less volatility with co-op investments. They also tend to be less expensive than Manhattan condos. You get the most square feet for your investment when you invest in a townhouse, even though they are typically purchased at higher rates.

Buying for yourself versus investment property

It is becoming increasingly popular and profitable for real estate investors to convert multi-family townhouses into single-family dwellings to flip or hold as rental property. Consult with an experienced realtor to find suitable properties.

Manhattan condos are a great option if you are looking for investment property. The board of directors overseeing the condominium typically allows investors to buy and rent or sublet out their apartment and many owners do. Conversely, if the condo will be your primary residence, be aware that your neighbors may frequently change.

Because the board of directors who oversees the co-op sets and maintains all the rules of the building, any subletting or renting of the apartment must be approved and vetted. It is a lengthy process, often requiring additional fees — and that is on the rare chance it is approved. So, if you are looking for investment property, co-ops in Manhattan are not the best option for you. They can also be more difficult to sell due to the necessary approval by the board for any new owners. However, if you want a stable investment on your primary home, co-ops could be a great option for you. The rules of co-ops are meant to provide stable living for everyone in the building.

The realtors on The Novo Team have experience helping homeowners and investors find the best real estate for their needs and are always happy to help.